"I come from Auckland, New Zealand and I'm proud to be here broadcasting to the entire world."
They were Zane Lowe's words during his debut show on Beats 1, the new radio station from Apple Music.
The first song he played was City by Spring King, an artist recently featured by BBC Introducing.
Lowe had left his position at Radio 1 in March to join Apple for the launch of the company's music streaming service.
Beats 1 was incorporated into the latest software update from Apple.
It meant anyone who wanted to listen had to have enough space to install the iOS 8.4 update on iPhone, iPad or iPod touch.
Before the show began, some people thought something had gone wrong.
Half an hour before he went on air, those who'd tuned in early could hear the presenter testing his microphone and talking to his producer.
However, when the show started for real, it turned out to be a slick operation.
"For the last three months it felt like this moment was so far away," Lowe said. "The last week has been crazy."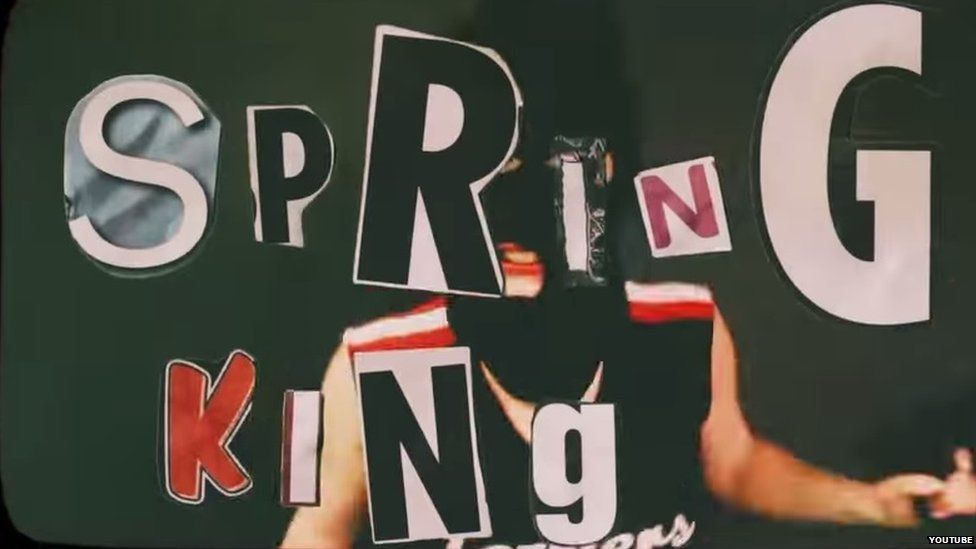 Image caption City by Spring King was the first song played on Beats 1
There were obvious similarities to his Radio 1 evening show, especially in the range of music on offer.
He blended genres, playing a mixture of new artists and long established bands and singers.
Spring King – City
Beck – Dreams
Jamie XX – Gosh
Skepta – Shutdown
AC/DC – For Those About To Rock (We Salute You)
Hudson Mohawke – Warriors
Pharrell Williams – Freedom
Courtney Barnett – Dead Fox
The Chemical Brothers – Under Neon Lights
Shamir – On The Regular
On his Radio 1 show, Lowe was famous for his Hottest Record in the World.
On Beats 1 he debuted a similar feature – the World Record.
His first World Record was the new single from Pharrell Williams. He then played Freedom twice in a row.
It had been announced previously that Pharrell would present a show on the station.
Lowe made it clear his first show was "nothing but records" and said there would be "no guests, no interviews" on his debut.
Instead, he teased an Eminem interview to be broadcast on Wednesday.
Spring King told Newsbeat they were "blown away" to be the first band played on the show.
"We never expected to be part of something so big by doing what we love. So thanks Zane!"
Now based in Los Angeles, Lowe said "London I miss you" as he played Cheer Up London by Slaves.
Other artists featured in his first show included Royal Blood, The Weeknd, Jack Garrett and Eminem.
As well as Lowe, Beats 1's other main presenters are Julie Adenuga and Ebro Darden.