A new app is being developed that makes your phone buzz when you are near a place where a woman has made history.
The creators of the Women on the Map app are concerned that females who have made significant achievements don't get honoured in the same way that men do.
It's been included as part of Google's Field Trip app, which points out places of interest when you visit different areas.
Users have to select the Women On The Map source within the Google app to get the alerts.
Their phone will then buzz when they approach the exact location where a woman has done something extraordinary and they can then read all about her and her achievements.
It's aimed at girls between the ages 13 and 22 and is offered worldwide.
For example, if you visit the town of Lyme Regis in Dorset and are signed in, your phone will alert you to the work of Mary Anning who discovered fossils of a Plesiosaurus.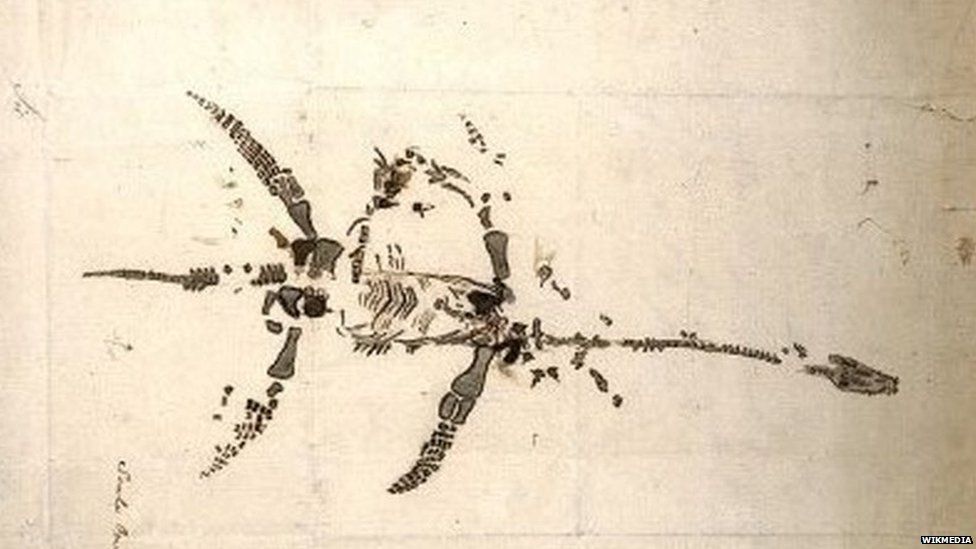 Image caption A Plesiosaurus
Further afield, if you are visiting Santiago in Chile, the app will alert you to The Arpilleristas – an anti-violence group from Chile who wove colourful tapestries.
So far more than 100 women feature on the app but the hope is that more people will contribute to the database.
The SPARK movement is behind the project. They are a collective made up of over 30 young women, all of who are under the age of 23.
They want people to submit 150-300 word biographies about women who have inspired them. They say she could be someone from your hometown or someone from ancient history.
Follow @BBCNewsbeat on Twitter, BBCNewsbeat on Instagram and Radio1Newsbeat on YouTube