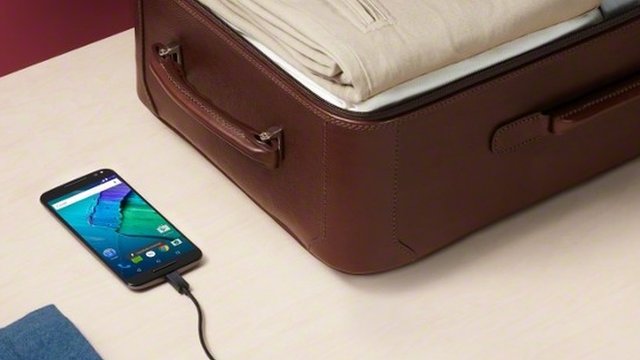 Motorola boss: I would love a battery tech breakthrough
28 July 2015 Last updated at 15:50 BST
Motorola's chief executive has said that he would love there to be a battery tech breakthrough, but believes it will be a long time before his industry can offer a phone that lasts for a week or longer.
Rick Osterloh was speaking to the BBC to mark the launch of the Lenovo-owned firm's latest handsets.
They include two new Moto X models, which are marketed as being the "the world's fastest charging smartphones".
Mr Osterloh explained why he still hoped for an "unforeseen" leap forward.