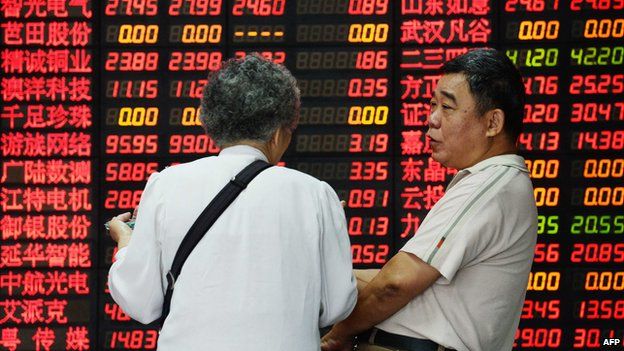 Mainland Chinese shares continued their way higher as more measures to strengthen the market from its recent rout encouraged investors to return.
The Shanghai Composite was up 1.5% to 3,934.37 after gaining more than 10% in the previous two sessions.
The latest measures from regulators involved cracking down on "grey-market" margin lending, which is flooding the market with leveraged stock bets.
They will also clamp down on investors creating fake trading accounts.
Regulators said some institutions and individuals were opening fake accounts using other people's identities.
In Hong Kong, the Hang Seng index bucked the trend to head lower, down 0.9% to 24,687.46.
Greece deal hopes
Asian shares were higher on hopes for a deal for Greece despite an emergency summit ending again with no resolution and more deadlines in the debt crisis.
Uncertainty about Greece's future in the bloc led to the euro to fall initially, down to $1.09. But it recovered losses to trade at $1.1134.
The Nikkei was up 1% at 19,980.29.
The euro fell 1% to a low of 135.45 Japanese yen in early trade, but bounced up to 136.35 on rumours that the European Central Bank had agreed to delay a Greek repayment of 3.5bn euros, which had been due on 20 July.
In Australia, the S&P/ASX 200 index was up 0.2% to 5,504.30, while South Korea's Kospi index was higher 0.2% to 2,036.09.
Shares of Hotel Shilla was up 2.7% after it and partners Hyundai Development Engineering & Construction and Hanwha Galleria Timeworld won licences to operate duty-free stores in downtown Seoul.