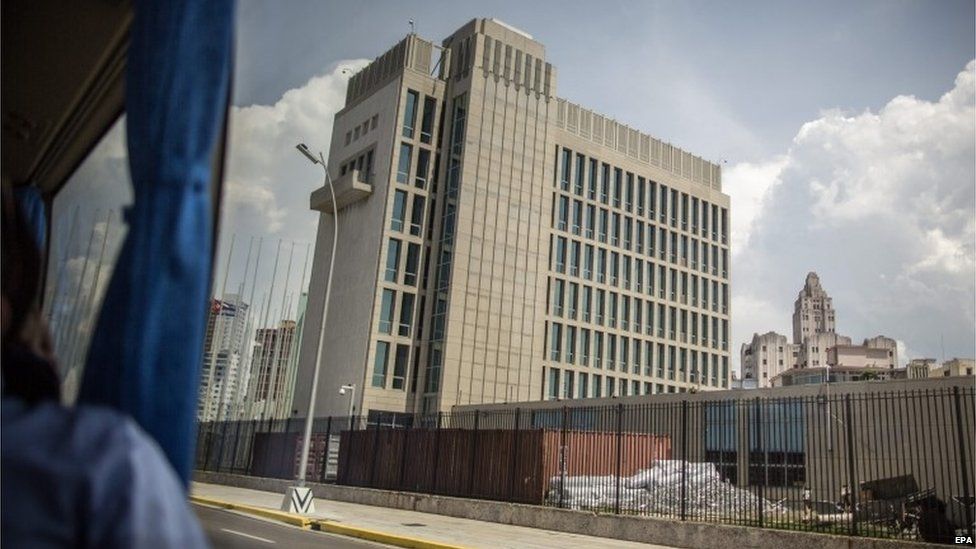 For the first time in more than five decades, Cuba and the US will have embassies in Washington and Havana.
Cuban President Raul Castro said the hugely symbolic step was the start of a long and complex road to normalisation.
The US State Department spokesman John Kirby said there were still "issues that we don't see eye to eye on."
The US and Cuba have had interest sections under the protection of Switzerland since 1977, but this move makes diplomatic business much easier.
US Secretary of State John Kerry is due to hold talks with his Cuban counterpart Bruno Rodriguez in Washington on Monday, another sign of the thawing of relations.
- Advertisement -
Despite the excitement surrounding closer ties, there are still restrictions on Americans wanting to travel to Cuba.
The wider US trade embargo banning most American companies from doing business in Cuba also remains in place.
Cuba says the embargo – which it calls a blockade – is hugely damaging to its economy.
President Castro has urged President Barack Obama to lift it, calling it the main stumbling block towards normalisations.
But the US Congress would have to vote on the issue.