18 July 2015

From the section

Europe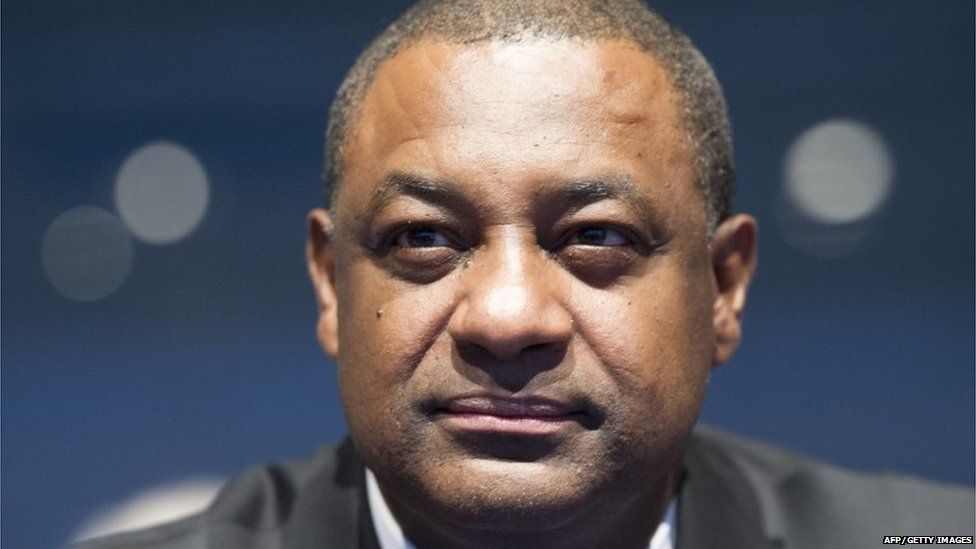 Former Fifa Vice-President Jeffrey Webb is to appear before a judge in the US as part of a massive corruption scandal in the world's football governing body.
Federal prosecutors in New York say Mr Webb, 50, will be arraigned at 14:00 local time (18:00 GMT).
Mr Webb, from the Cayman Islands, is accused of accepting bribes worth millions of dollars in connection with the sale of marketing rights.
He was detained in Switzerland in May and this week extradited to the US.
The former president of the Central and North American football federation (Concacaf) is one of seven football officials who were detained on corruption charges in Switzerland.
The arrest of the Cayman Islands' favourite son
The key allegations
Wire fraud conspiracy and wire fraud
Money laundering conspiracy and money laundering
Obstruction of justice
If convicted, the defendants could face 20 years in prison.
The other six are fighting their extradition to the US, where the charges were laid.
The men were held at the request of the US Department of Justice, which has indicted a total of 14 current and former Fifa officials and associates on charges of "rampant, systemic, and deep-rooted" corruption" following a major inquiry by the Federal Bureau of Investigation (FBI).
The investigation was initially sparked by the bidding process for the Russia 2018 and Qatar 2022 World Cups, but was widened to look back at the dealings of world football's governing body over the past 20 years.
The Department of Justice's indictment says that the corruption was planned in the US, and that American banks were used to transfer money.