23 July 2015

From the section

Africa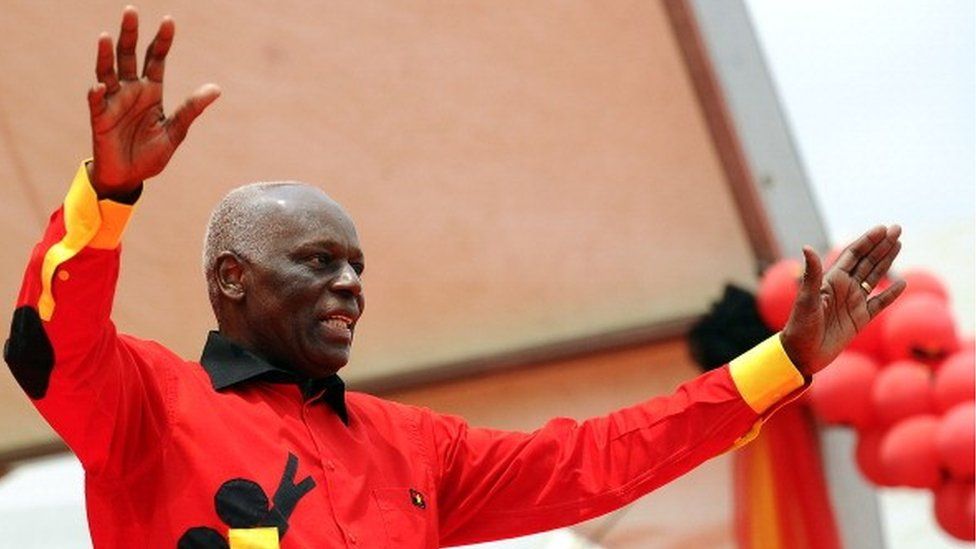 A leading rights group has called for the release of at least 13 people, including a rapper and an academic, held in Angola for allegedly plotting to oust the president.
The detentions were a "ploy to suppress dissenting voices", Amnesty International said.
The group was arrested last month after attending a meeting to discuss the human rights situation in Angola.
President Jose Eduardo dos Santos has governed the country since 1979.
The former Portuguese colony is Africa's main oil producer after Nigeria, and the biggest military spender in sub-Saharan Africa, according to the Stockholm International Peace Research Institute.
Those detained include Luaty da Silva Beirao, a rapper who goes by different stage names, and Domingo da Cruz, an academic and journalist.
'Crime of rebellion'
In a statement, Amnesty International described them as prisoners of conscience.
Their arrest was "yet another attempt to intimidate anyone who has a differing view", it added.
Angola's attorney general Joao Maria de Sousa said at the time of the arrests that the group was planning collective disobedience "to overthrow the government," Bloomberg news agency reported.
"These acts constitute crimes against state security, more precisely a crime of rebellion," he added.
In May, Angolan journalist and anti-corruption activist Rafael Marques de Morais was given a six-month suspended jail sentence for defaming army generals after he wrote a book, Blood Diamonds: Torture and Corruption in Angola.
The southern African state is rich in diamonds, which fuelled a 27-year civil war in the country.
Since the end of the conflict in 2002, the country has witnessed an economic boom, though critics of the elected government say the wealth has only benefited a small elite.