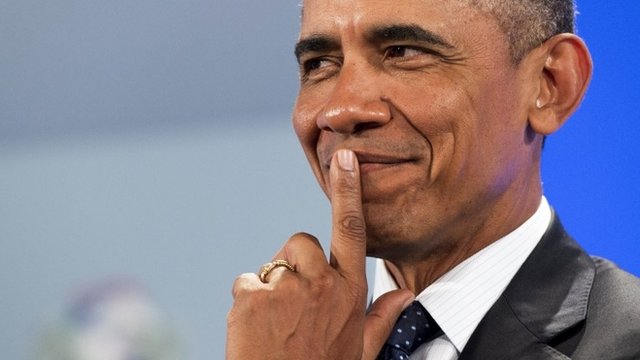 Obama: 'It is wonderful to be back in Kenya'
25 July 2015 Last updated at 09:29 BST
US President Barack Obama has opened a business summit in Nairobi to start the first full day of his visit to East Africa.
His first visit as president to his father's homeland began on Friday, and has been described as a "homecoming" by Kenyan media.
In his opening speech, Mr Obama said he was proud to be the first US president to visit Kenya.