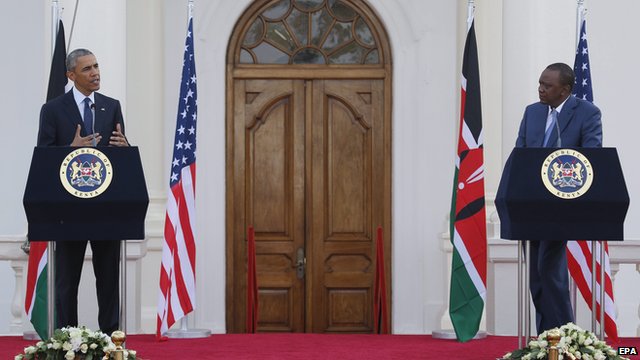 Obama in Kenya: Presidents differ on gay rights
25 July 2015 Last updated at 17:06 BST
The US and Kenyan presidents have differed sharply in their positions on gay rights at a news conference on the first full day of Barack Obama's visit to Africa.
While Mr Obama spoke strongly against discrimination, Uhuru Kenyatta said Kenya did not share the same values.
Mr Kenyatta described the question of gay rights as "really a non-issue" in Kenya, saying that the country needed to concentrate on other areas "that are day-to-day living for our people".
- Advertisement -