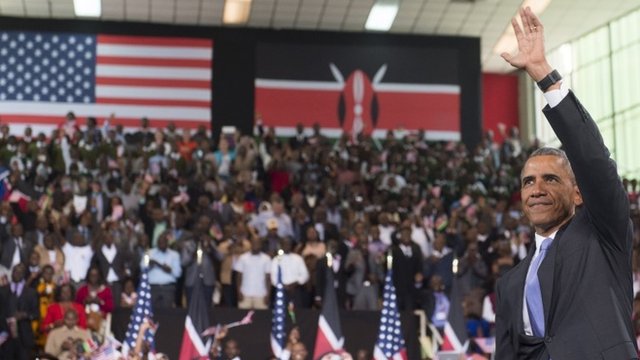 Obama in Kenya: Standing ovation for President's speech
26 July 2015 Last updated at 12:03 BST
President Obama has received a standing ovation from crowds at a stadium in Nairobi after delivering a speech about Kenya's future.
He concluded his visit to Kenya with a televised address in front of an invited audience in which he praised the country – but also warned of challenges ahead.
Anne Soy reports from Nairobi.