25 August 2015

From the section

Africa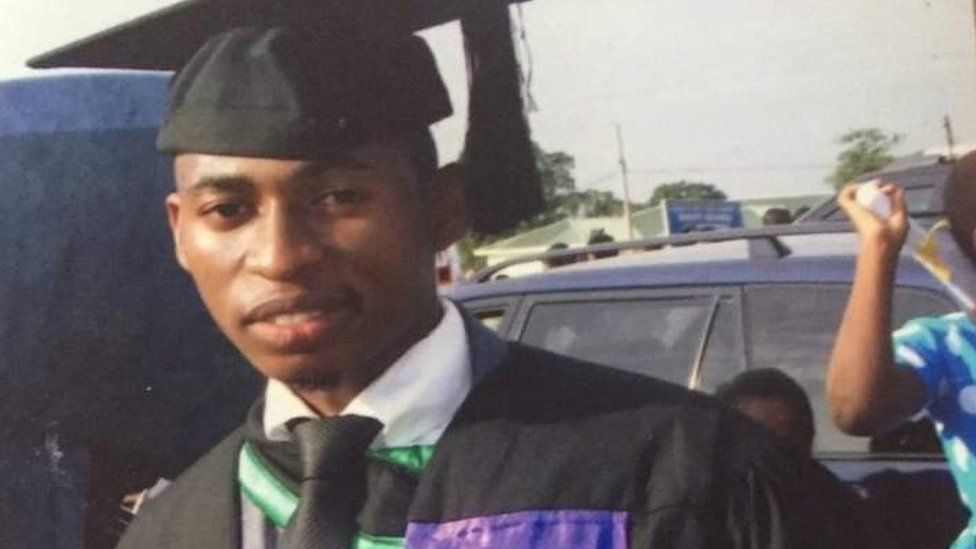 A 25-year-old man from Ghana is feared to have left the West African country to join the Islamic State (IS) group, his father says.
It is the first reported case of a Ghanaian joining IS.
Abdul Latif Alema told the BBC that his son's disappearance was "like someone in the family has died".
Mohammad Nazir Nortei Alema sent him a text message on 16 August to say that he was joining the group fighting in Syria and Iraq, he added.
He has not been seen since then, Mr Alema said.
The BBC's Sammy Darko reports from the capital, Accra, that he saw the message, sent using the instant messaging app WhatsApp.
It says: "O my Father, O my Mother, do not be worried about the decision of your son…"
---
---
Mr Alema said his son had earlier indicated that he wanted to live under Islamic rule.
"Nobody's happy and as for his mum she keeps on crying and fasting and praying that her son returns," he told the BBC.
The government has not yet reported on the apparent defection to IS.
Ghana has a minority Muslim population and has not been affected by insurgency involving militant Islamists.
However, IS has established a presence in Africa, with militant groups in Nigeria, Egypt and Libya pledging allegiance to it and carrying out bombing campaigns in its name.