22 August 2015

From the section

Europe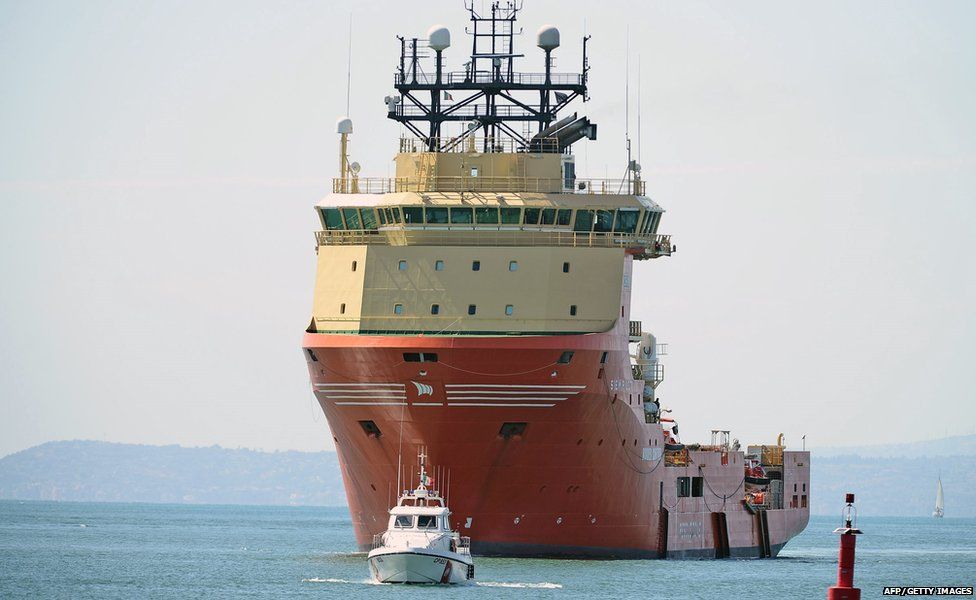 Italy's coastguard says a major operation is under way to rescue up to 3,000 migrants off the coast of Libya.
The coastguard received SOS calls from 18 vessels – four boats and 14 rubber dinghies, Italy's state news agency Ansa said.
Seven boats are involved in the rescue, having already helped many others in trouble this weekend.
The route from Libya to Italy is one of the busiest for migrants trying to enter Europe.
Of the 264,500 migrants the United Nations says have crossed the Mediterranean so far this year, close to 104,000 have landed in Italy. Another 160,000 arrived in Greece.
Norway's Aftenposten newspaper said that the Norwegian military ship Siem Pilot is involved in the rescue.
Earlier on Saturday, the vessel rescued 320 people before being diverted to the latest emergency.
And last week, it rescued more than 300 people from a boat in the Mediterranean, but 49 people were found dead having apparently inhaled fuel fumes.
Meanwhile, police in the city of Palermo in Sicily have arrested six Egyptian nationals on suspicion of people smuggling after a rescue on 19 August.
The vessel was carrying 432 people – more than ten times as many as it was designed for. Some of those on board said they had to pay smugglers to come up for air from the cargo hold, AFP reported.