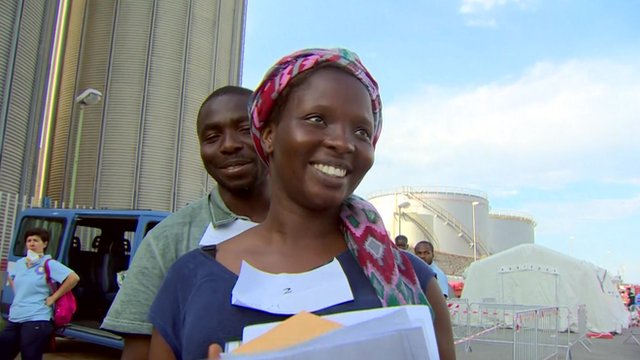 Libya's migrants 'treated like animals'
10 August 2015 Last updated at 20:17 BST
As migrants continue to risk life and limb to reach Europe from Africa, Libya has become the main hub for traffickers plying their illegal trade in human cargo.
Those migrant boats that make the crossing, usually arrive at Lampedusa, or Sicily.
Alex Jakana is in Southern Italy and has been hearing stories from the most recent migrants that made the treacherous voyage from Libya.