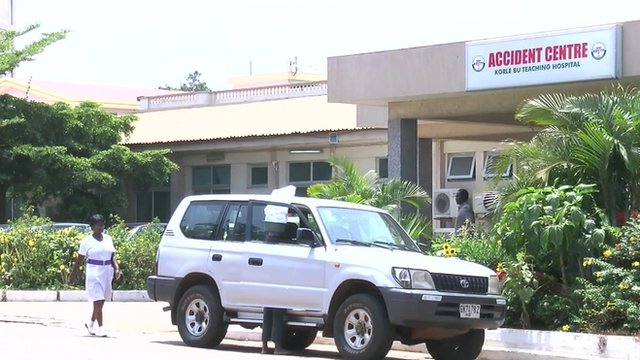 Ghana doctors stop emergency services in strike over conditions
7 August 2015 Last updated at 21:09 BST
Doctors in Ghana have stopped providing emergency care, as a nationwide strike continues.
It is more than a week now since they took action over allowances and training.
The government says it has put plans in place to cope with urgent visits to hospital.
Focus On Africa's Sammy Darko sent this update from Accra.