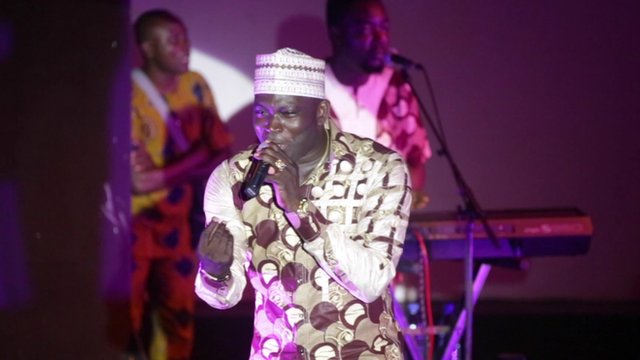 Togo's 'Golden Voice': 'I want to sing the rhythms of my country'
10 August 2015 Last updated at 15:33 BST
King Mensah is known as the "Golden Voice of Togo" and is one of the most popular music acts to emerge from West Africa.
His sound can be described as a fusion of traditional Ewe music (originating from the Ewe people of Togo, Ghana and Benin) with elements of funk, reggae and Afropop.
In 2005 he set up an orphanage to protect and educate poor children.
He explained to our reporter Laeila Adjovi what drives his career and his personal commitments.