3 September 2015

From the section

Africa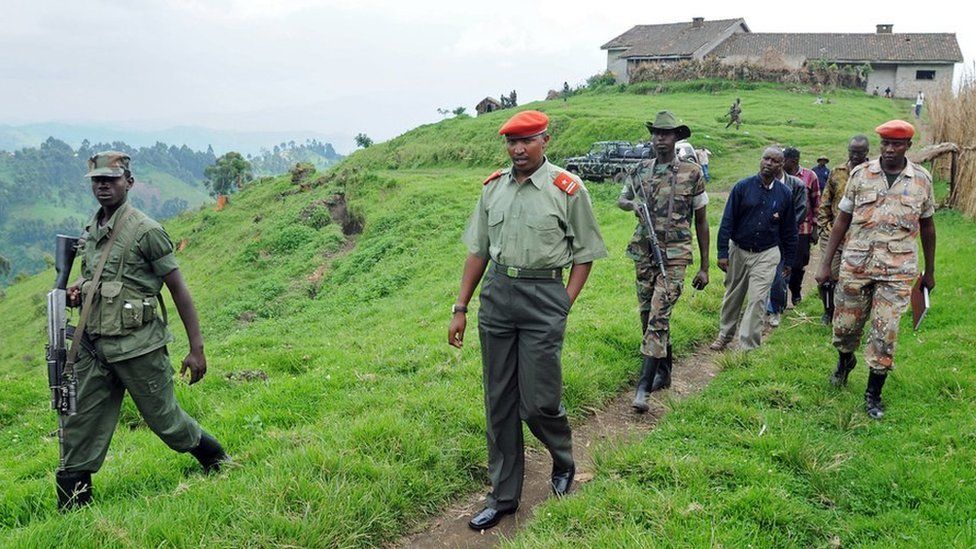 Former Democratic Republic of Congo rebel leader Bosco Ntaganda has told the International Criminal Court that he is not an "infamous killer", but a soldier who protected civilians.
This is the first time Gen Ntaganda, nicknamed "The Terminator", has spoken since he surrendered in 2013.
The prosecution alleged at the opening of his trial on Wednesday that his troops murdered and raped civilians.
He denied all 18 counts of war crimes and crimes against humanity.
The 41-year-old fought for different rebel groups as well as the armies of both DR Congo and Rwanda.
- Advertisement -
"I have been described as 'The Terminator', as an infamous killer, but that is not me," Gen Ntaganda said on the second day of his trial, the Associated Press news agency reports.
"I have never attacked civilians," he added during a nine-minute speech to the court. "I have always protected them."
Chief prosecutor Fatou Bensouda called him a "notorious and powerful'" military leader whose troops slaughtered hundreds of civilians in eastern DR Congo during a brutal conflict in 2002 and 2003.
Sarah Pellet, a lawyer representing 297 former child soldiers, said young girls were gang-raped and forced to become the "wives'" of senior commanders.
"They are victims of rape and sexual violence and some of them gave birth to other victims: Children who will never know their fathers and who are a constant reminder of the reprehensible acts inflicted on their mothers," she told the court, AP reports.
Gen Ntaganda handed himself in to the US embassy in the Rwandan capital, Kigali, in 2013.
He had evaded capture for seven years after the ICC first issued warrants for his arrest.
He was part of the UCP rebel group, led by Thomas Lubanga, who in 2014 became the first person to be convicted by the ICC.
He was also one of the leaders of the M23 rebel movement, which had fought government troops until signing a peace deal in 2013.
Eastern DR Congo has suffered two decades of violence linked to ethnic rivalries and competition for control of the area's rich mineral resources.
---
Who is Bosco Ntaganda?
Born in 1973 in Rwanda
Fled to DR Congo as a teenager after attacks on fellow ethnic Tutsis
At 17, he begins his fighting days – alternating between being a rebel and a soldier, in both Rwanda and DR Congo
In 2006, indicted by the ICC for allegedly recruiting child soldiers in Ituri
In 2009, he is integrated into the Congolese national army and made a general
In 2012, he defects from the army, sparking a new rebellion which forces 800,000 from their homes
In March 2013, hands himself in to US embassy in Kigali