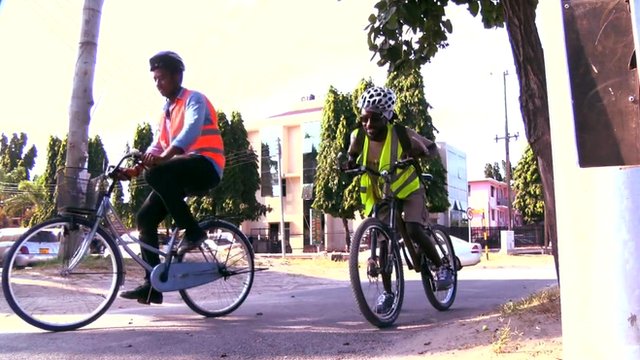 The challenges of cycling in Dar es Salaam
1 September 2015 Last updated at 19:46 BST
In many cities across Africa, traffic is such a problem that the daily commute can take several hours.
As urban populations and economies grow, the gridlock and the accidents seem to be getting worse.
Could cycling be the answer? BBC Africa's Sammy Awami has been finding out in Tanzania's economic capital, Dar es Salaam.