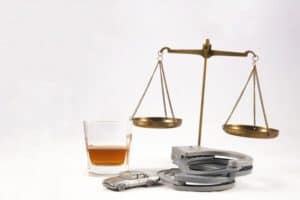 Driving under the influence is becoming an increasingly serious epidemic with no end in sight.
According to The Huffington Post, even those working in driving-related professions are not immune to this pitfall. A Florida driver's ed teacher, Richard Bull has reportedly been accused of drinking and driving after crashing his truck into a ditch.
Police arrested the 51-year-old in a construction site in the parking lot of a Lee County McDonald's parking lot.
Bull tested for a blood alcohol level of nearly twice the legal limit at 0.159.
However, Bull told the authorities that he was not behind the wheel at the time, but rather someone named "Josh" was driving and had allegedly fled the scene before deputies arrived.
Ironically, Bull has been the driver's education teacher at Roverdale High School for 10 years.
Unfortunately for him, Amity Chandler, spokeswoman for the school district, told the News-Press, "We can confidently say he won't be teaching driver's education."
Bull was charged with both DUI and property damage.
While this situation is full of bitter irony, Bull himself may not be quite as hypocritical as nationally known DUI defense attorney Tom Hudson who, according to the Sarasota Patch, was charged with DUI on Monday.
Sighted speeding southbound on McIntosh Road from Bee Ridge Road, driving between 45 and 55 mph in a 35 mph zone, the deputy stated he "observed him weaving in the lane, but not crossing lines," the report states.
The deputy called an investigator after noticing overt signs of impairment as well as a distinct odor of alcohol.
While Hudson admitted to having a single drink, he stuck to his guns stating that he was fine to drive and refused to step out of the vehicle to undergo field sobriety tests. After speaking with the investigator, he finally told them to "do what you have to do."
Hudson is well-known by many local law enforcement officers due to his extensive experience in DUI defense. He is considered one of the country's most prominent DUI defense lawyers, and has even written a book titled, "The Drinker's Guide to Driving: The Secrets of DUI from One of America's Top DUI Lawyers."
With such extensive knowledge of the dangers of these situations, it seems surprising that Hudson would find himself as one of the over 1.4 million people arrested each year for a first DUI offense.
Despite his credentials, Hudson was arrested and finally submitted to a breath test upon being brought to the Sarasota County Jail, breathing a 0.121 and then a 0.128.
While Hudson has refused to explain why he admitted to drinking or succumbed to the tests, he did describe the experience as "eye-opening."