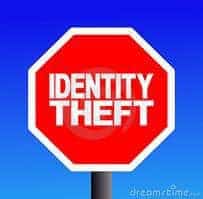 TALLAHASSEE, Fla. – Two Florida legislative committees signed off on a bill to enhance the Florida Department of Economy Opportunity's (DEO) ability to detect and prosecute identity theft-based fraud this week. The bills, supported by DEO, aim to fight fraud in Florida's Reemployment Assistance program.
Thursday, the HB 1017 cleared its final committee and now heads to the floor. In addition, SB 1216 passed its first committee hearing Monday.
Cissy Proctor, Executive Director of the Department of Economic Opportunity, said, "Hundreds of millions of taxpayer dollars are being stolen by criminals who use stolen identities to claim fraudulent Reemployment Assistance. By enhancing DEO's fraud detection system, we can stay ahead of these criminal rings to better protect Reemployment Assistance dollars.
"We are pleased to have support from the Legislature in our efforts to continually fight fraud and look forward to their continued support of this legislation. The bill sponsors, Representative Mike La Rosa and Senator Kelli Stargel, have helped DEO highlight the importance of preventing theft from the system, and preserving reemployment benefits for Floridians who need them."
The legislation, titled the DEO Cybercrime Prevention Act, includes additional resources for DEO and legal authorizations to prevent and fight public benefits fraud in Florida, including:
•Create a criminal investigations unit to focus on data analytics, utilize cutting-edge technology to investigate and build cases, and coordinate with local and federal law enforcement in a multi-faceted approach to fighting criminals who use identity theft to fraudulently file for reemployment assistance.
•Allow access to the Florida Department of Highway Safety and Motor Vehicle's DAVID System for photo identification from the driver's license database to validate reemployment assistance claims.
•Increase penalties for those who fraudulently apply for benefits.