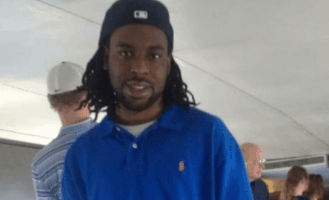 Philando Castile had a valid permit to carry a gun when he was shot and killed by a St. Anthony police officer, just as his girlfriend, Diamond Reynolds, said in the video of the incident.  Reynolds was a passenger in the car at the time, and live-streamed a blood-soaked Castile dying to the internet. In the video, Reynolds tells the camera that Castile had told the officer, Jeronimo Yanez, that he had a permit and was carrying a gun.  She said Castile told Yanez that he was reaching for his license and car registration.
Yanez shot Castile four times, Reynolds says.
"He's licensed to carry, he was trying to get his ID, his wallet out of his pocket and he let the officer know he had a firearm and was reaching for his wallet," Reynolds said in the video as a bloodied Castile lay in the driver's seat dying.
Reynolds at first believes that Castile has only been shot in the arm.  She is handcuffed and placed into the backseat of a police car.  At some point the reality that Castile has died hits her and she screams.
Yanez and his partner that night, Joseph Kauser, are on paid administrative leave.