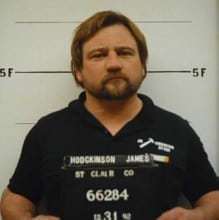 WASHINGTON (AP) — A government official says the suspect in the Virginia shooting that injured Rep. Steve Scalise and several others has been identified as an Illinois man named James. T. Hodgkinson.
Speaking from the White House Wednesday morning, President Donald Trump reported that Hodgkinson, 66, had "died from his injuries."
Sen. Bernie Sanders, who said he was "sickened by this despicable act," made a statement that Hodkinson apparently volunteered on his campaign, according to the Associated Press.