Police charged two Massachusetts men with being involved in a citywide prostitution plot at a senior living facility.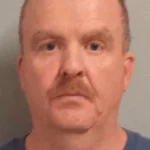 One of them, 45-year-old Randy Lambach, was responsible for finding drug-addicted women whose addictions he used to force them into prostitution.  He would post their photographs on adult websites and arrange dates for them.  He would drive them back and forth to make sure they did what was required of them.  At least one was a 15-year-old girl, according to police.
Some of the dates took place at the senior citizen facility where his accomplice, Joseph Van Wert, 65, was working.
Lambach is said to have kept as much as 50 to 90 percent of the money, and paid the ladies heroin or crack. He threatened to turn the women in if they ever tried to escape, and according to The New York Post repeatedly told them that no one would believe a bunch of "drug addicts and prostitutes."
Lambach is charged with four counts of human trafficking. Van Wert is charged with conspiracy to commit human trafficking and maintaining a house of prostitution. Both men pled not guilty and are being held without bail. A hearing has been scheduled for Nov. 29.
UPDATE:
Randy Lambach admitted to nine counts of human trafficking, seven counts of deriving support from prostitution, two counts of enticing a child under age 16, and single counts of rape, intimidation of a witness, conspiracy, and open and gross lewdness. The 47-year-old man was sentenced on December 17, 2019 to 10-12 years in state prison.