KOLKATA, India — Amid severe vaccine crunch in India, hundreds of residents of a housing complex in Mumbai, India's west coast, say they have fallen prey to a scam and got inoculated by fake vaccines.
Hitesh Patel, a resident of the Hiranandani Estate Society in Mumbai's Kandivali area, says he and his neighbors were finally at ease knowing arrangements were being made for a vaccination drive on May 30 after months of wait.
"My 19-year-old got vaccinated that day," Patel told Zenger News.
"Each dose cost us INR 1,260 ($17). Most of us did not receive any bill for the payment. Many of us were not registered through CoWIN (Covid Vaccine Intelligence Network, the country's vaccine registration portal)."
CoWIN registration is optional for those aged 45 and above in India, but it is mandatory for those in the 18-44 age group.
"At the vaccination site, there were no laptops or computers where our names should have been registered. So, I became suspicious. Photography was prohibited, too. The housing complex paid around INR 500,000 ($6,819) to the facilitator who was carrying out the vaccination drive."
Covishield, the AstraZeneca-Oxford vaccine developed locally by the Serum Institute of India, was administered to 390 residents inside the premises.
"Some people got in touch with the board of the housing society and claimed themselves to be representatives of the Kokilaben Dhirubhai Ambani Hospital," Patel said.
Suspicious rose when none of the 390 residents developed any symptoms after taking the vaccines.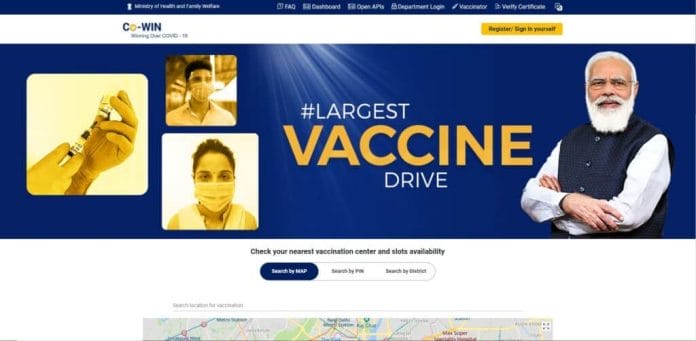 "When we started talking to each other, we realized something wrong was going on," Mahesh Ranka, another resident whose daughters were vaccinated on that day, told Zenger News.
"Out of 390, at least some percentage of people would have suffered from post-vaccination symptoms or side effects," Ranka said. "The certificates were also not provided on time."
In India, certificates are sent on mobile numbers minutes after the vaccination.
Doubts became clear when the certificates started coming in after days.
"We started receiving them after 10 days with wrong dates and different names of hospitals," Ranka said.
Kokila Ambani Hospital's name was missing from the certificates. Instead, different names like Nanavati, Lifeline, NESCO BMC vaccination center, among others, were given against the vaccination site.
"We contacted these hospitals, but they denied running any vaccination camp in the housing society," Patel said.
Some hospitals came out with clarification statements.
"It was recently brought to our notice that residents of a Kandivali-based housing society were issued Covid-19 vaccination certificates in our name," a Nanavati Max Super Specialty Hospital tweeted.
"We wish to clarify that we have not conducted any vaccination camp at the said residential complex. We have informed authorities concerned and are lodging a formal complaint regarding the same."
The residents are concerned as they fear the vaccines might not be Covid-19 doses.
"I am worried about the future of my daughters. In addition, I am worried about the authenticity of the vaccines," Ranka told Zenger News.
"This is a big scam going on in several places and should be looked into by the government. Immediate action should be taken."
He believes it will be difficult for India to fight the third wave of Covid-19 if there is no proper punishment for such fraudsters.
"There's a strong possibility of big vaccination fraud," Hiren Vohra, another resident of Hiranandani Estate Society, said. "How can certificates be issued without authentication from hospitals?"
Residents said one Rajesh Pandey, acting as a facilitator, got in touch with the society committee members.
"We urge everyone to be extra careful and do not fall for misleading vaccination drives conducted in the name of @KDAHMumbai by unauthorized personnel. Your safety and health are of utmost importance to us," tweeted the Kokilaben Hospital.
The hospital agreed that Pandey was an employee who did the drive fraudulently and without informing the hospital.
"His actions comprise a serious breach of our policies and code of conduct," Santosh Shetty, executive director and chief executive of the hospital, was quoted by media houses. "We have terminated his services, have reported his misdemeanors, and are fully cooperating with the authorities in their investigation."
However, when approached by Zenger News, the hospital declined to comment.
Sanjay Gupta coordinated the drive, and a third person, Mahendra Singh, collected the money. The Kandivali Police Station is interrogating Pandey and Gupta. Singh is yet to be located.
The crime department's police inspector told Zenger News the investigation is ongoing and if any irregularities are found, action would be taken.
Neha Alshi, another resident, put out tweets detailing the incident.
"This is a serious concern, not only for us as people who have fallen prey to this, but it also makes one question the whole vaccination process and how it's being regulated," Alshi tweeted.
Only 3.4 percent of 1.3 billion people in India were fully vaccinated as of June 15 despite the inoculation drive starting in January. Moreover, only 12 percent of people have received at least one vaccination dose. In the United States, meanwhile, 44 percent of 328 million residents have been fully vaccinated, and 8.6 percent have received their first doses.
(Edited by Amrita Das and Gaurab Dasgupta. Map by Urvashi Makwana)
The post Hundreds In Indian Housing Complex Get 'Fake' Covid-19 Shots appeared first on Zenger News.